HIKARI Series of exposure systems for printed circuit boards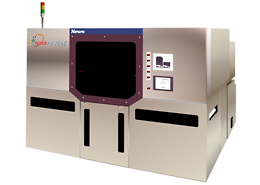 Automatic exposure systems for various printed circuit boards designed with high precision, high quality and high productivity in mind.
Product List
HIKARI Series HDE110S Simultaneous Double Exposure System for PCB Internal Layers

A high-throughput and high-resolution automated exposure system designed to meet high productivity standards.

HIKARI Series FE205C Vertical-Type Double Sided Exposure System

An automatic exposure system designed with a vertical structure that offers high-precision and high-quality exposures.

HIKARI Series ASRE110S Automatic Exposure System for Solder Resists

An automatic exposure system offering high precision as well as high reliability in light of tack-dry issues associated with solder resist.